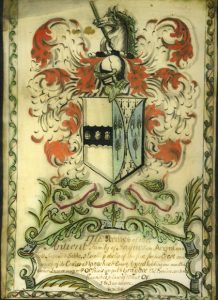 Do you have a family history puzzle to unravel?
Have you been doing your own research and hit a 'brick wall'?
Do you want to know about the people who once lived in your house?
I can help you answer these questions by offering a range of professional genealogical services.
From a simple family tree to detailed research in British archives; from reviewing your own research to discovering the history of your house and who once lived there I can help you.
I will discuss your requirements with you, and together we will agree a programme of work and the projected cost. All work and costs are agreed up front so there will be no nasty surprises or sudden increases. You will only ever pay for what we have agreed and because the service is personalised it can be for anything from a limited check on particular facts to a full family history.
You can find more details of the services I offer here.
Contact me to discuss your needs and to obtain a free estimate of costs.