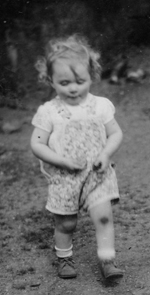 I am Anne Powers, now a professional, independent genealogist and researcher, but once a child with muddy knees. I grew up in Scotland with a Scottish father and an English mother, and I now live in Derbyshire.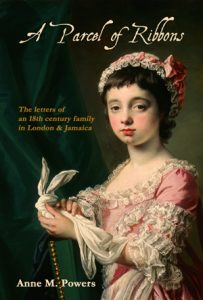 Genealogy is my third career. After graduating with a BA in History I worked in publishing and at the Geological Society of London. Following a career break to bring up four children, I obtained an MSc in Computer Science and worked for a blue chip company in IT Strategy and Consulting. In 2003 I returned to my first love of history and researching my own family background.
This resulted in discovering a connection with Jamaica that no-one in the family knew about, and ended with my publishing A Parcel of Ribbons a collection of eighteenth century family letters written between England and Jamaica. I also set up a website of the same name to publish some of the stories and information I had come across while working on the book.
So I decided to turn a private obsession into helping others. In 2015 I enrolled on the Postgraduate Diploma in Genealogical, Palaeographic and Heraldic Studies with the University of Strathclyde, obtaining the qualification in 2017. I am a member of the Register of Qualified Genealogists.
Furthering my interest in the history of Derbyshire, I am a member of the Derby Civic Society, the Derbyshire Family History Society, and the Derbyshire Archaeological Society. I am also a member of the Society of Genealogists, Friends of the Georgian Society of Jamaica and the Families in British India Society (FIBIS).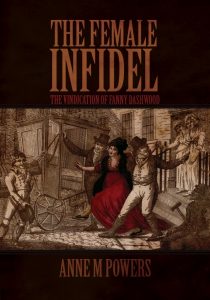 In 2018 I published a new historical biography – The Female Infidel: The Vindication of Fanny Dashwood. 
All photographs used on this website are of members of my own family.